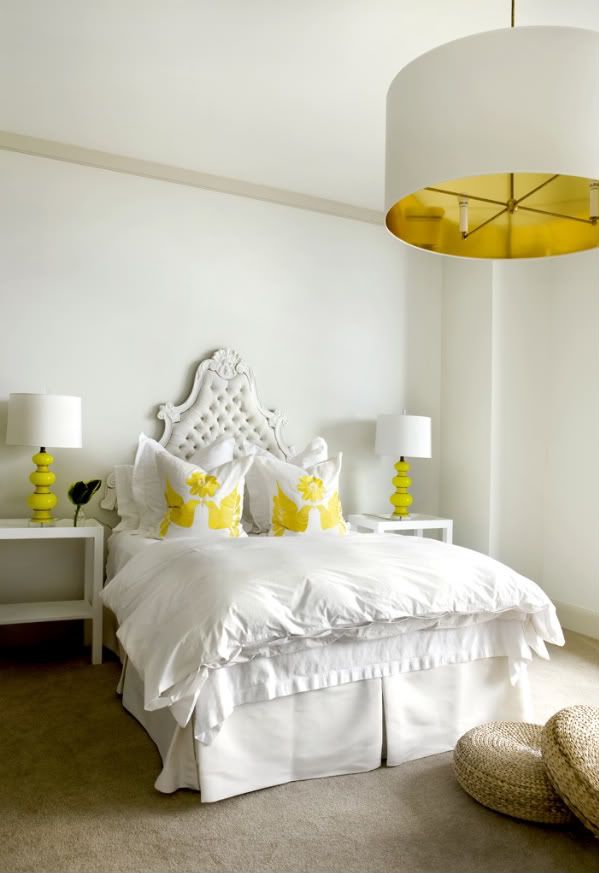 Sadly, Kevin and I are in the market for a new bed. We currently have a Queen, but it is a little too small for us we are realizing. After being elbowed in the face last night, and having my pillow stolen several times I think we need to upgrade to a King. (Kevin also says I sleep like the letter K but I think that is an exaggeration :)
So for now we are in the market for a King. That also means our gorgeous white, upholstered Pottery Barn Queen bed is for sale for a fraction of the price. Email me mandy.madson(a)gmail.com if interested. Such a sad day.
On the bright side - I get to find a new bed. Joy. The above images are providing some inspiration despite the sadness of giving up our new pretty bed.