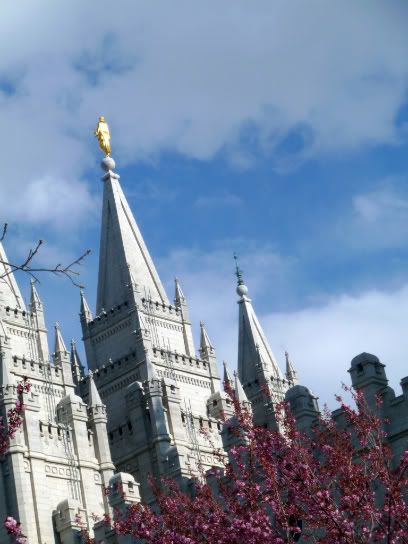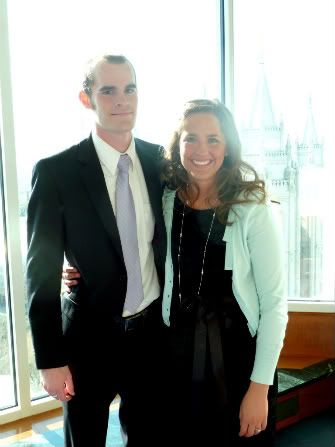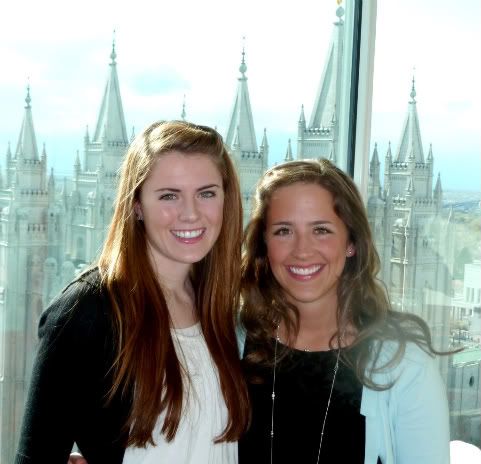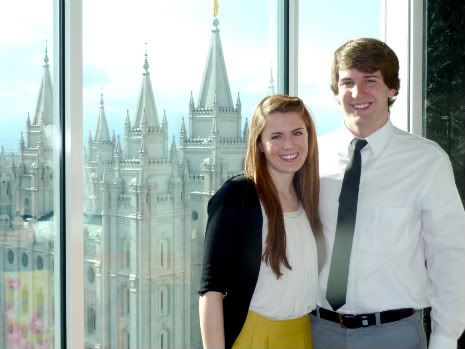 Monday night before the wedding, the immediate families of the bride and groom went to the
The Roof
restaurant, overlooking the
Salt Lake temple
. Kevin and I were married in that temple almost nine months ago, and every time I go there or see it I am reminded of my feelings on our wedding day. Such incomprehensible love. During our sealing, I couldn't keep the tears from filling my eyes. I don't know if I have ever felt such joy, and it is possible I will never feel such joy again in this life.
Julie and Kevin M. were so happy all night - anticipating and anxiously awaiting their marriage in the morning. After waiting three years to get married, Julie kept saying, "I can't believe it's here."
I know how she felt. Wedding planning can be stressful and consuming, and sometimes it is easy to forget why you are getting married in the first place. It's not about the wedding at all. It's about the marriage - and it was so great to see their happiness, because I think they really understood that.