A friend asked me which celebrity I am told I look like recently, and it made me laugh. I have been told I look like everyone under the sun from Mischa Barton to Kate Beckinsale to a white Beyonce (yeah, what?). Since I have been told so many different people, I feel like none of them really count.
Last night I saw
Something Borrowed
however, and laughed every time John Krasinski did pretty much anything. Most people who know Kevin thinks he is strikingly similar to John both in looks and mannerisms and I have to agree. So glad he doesn't resemble Edward. (Sorry Twilight fans).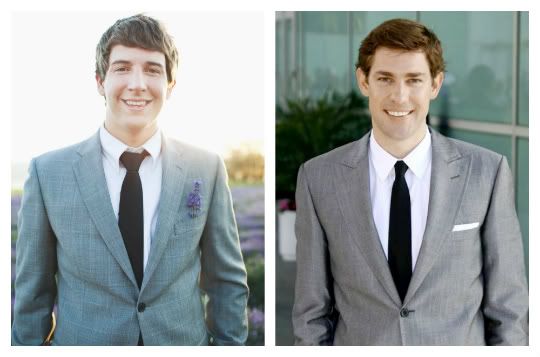 Which celebrity are you told you look like?