I attended my first ever cooking class (hopefully not my last!) at Sur la Table with my sister Melissa (who flew in mere hours before the class and came straight from the airport.) We have been wanting to learn how to make these temperamental cookies for awhile, which Chef Andrew Young our instructor calls, "The cupcakes of the future." While I am not sure I have "mastered" the art of macarons, the class taught me SO much and I am excited to experiment with different flavors and colors at home.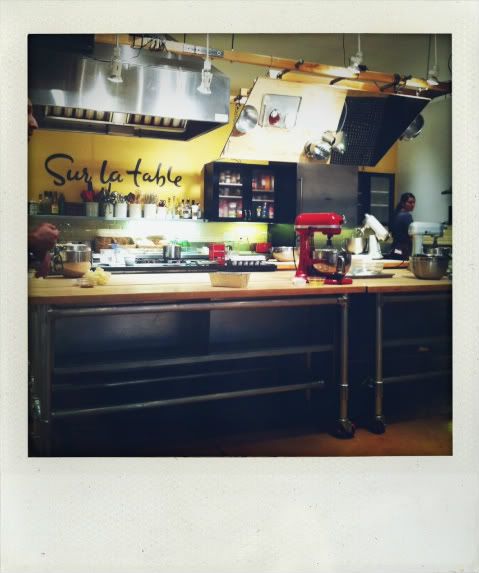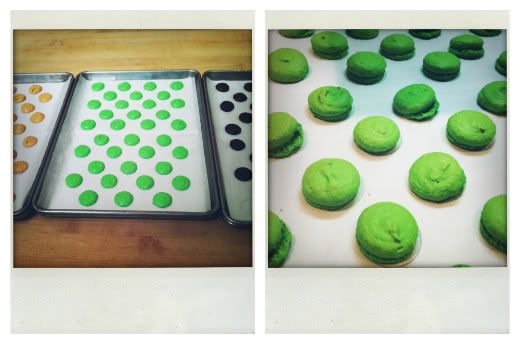 Did I mention that Melissa is pregnant? She is the cutest thing ever.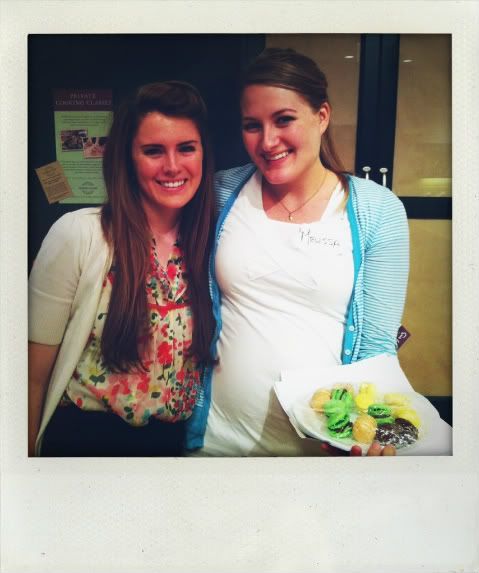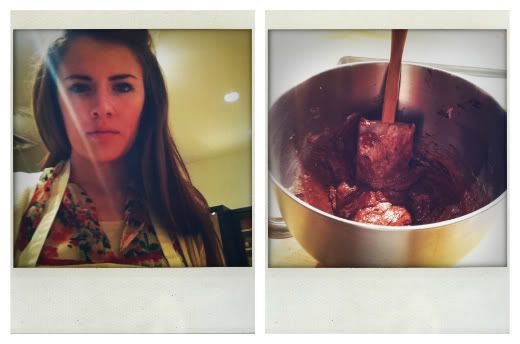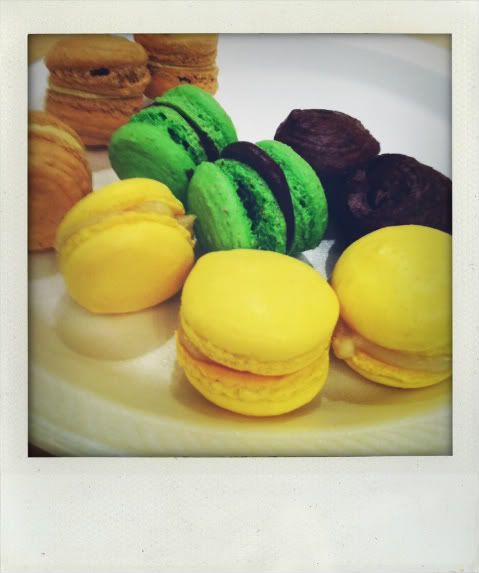 The flavors we made were:

Hazelnut Macarons with Praline Buttercream, Banana Macarons with Banana Custard Cream, Pistachio Macarons with Chocolate Ganache and Chocolate Macarons with Salted Caramel. When I am brave enough to try them on my own I will post a tutorial. And if anyone is interested in the packet the chef gave us with the recipes and tips, send me an email. I will send it out when Sur La Table sends it to me
.