I met Sheryl as an
EFY
camp counselor, the same time I
met Kevin.
She is a really special person and I don't say that about a lot of people. She is probably one of the strongest individuals I know and has done so much good in this world already. Every time she comes to Utah we go to Jdawgs :) and this weekend we continued our ritual. I always leave inspired and uplifted after meeting with her.
Sheryl and I in July 2010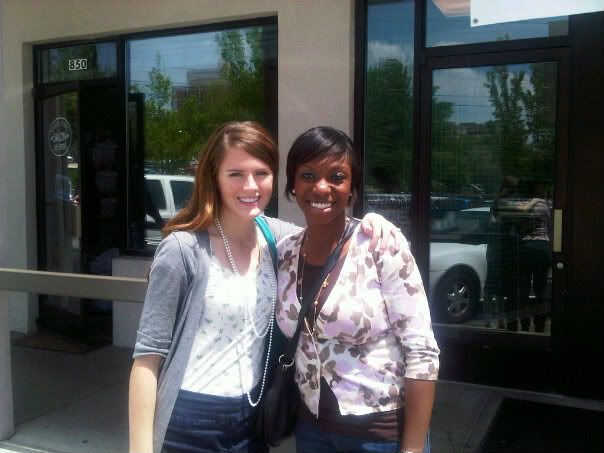 Sheryl and I this weekend.
And if you really want to see the type of person Sheryl is, you can. She was recently filmed for an
lds.org
video. Watch it to be inspired by her like I am.