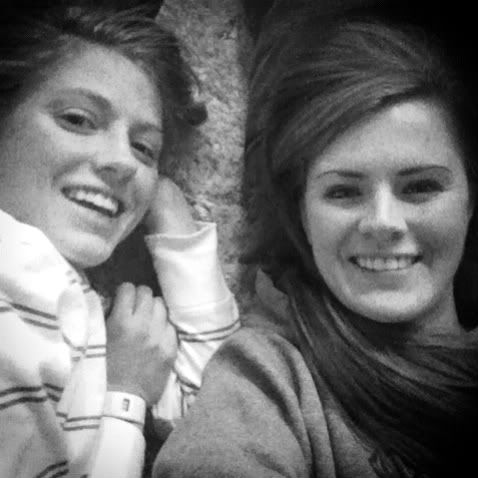 My sister left today. For weeks I have been sad, and not just because she was leaving but because I had this big goodbye I felt like we needed to say. I thought about it all the time when I was alone, wondering what my last words to her would be, how much I would cry, what would be unspoken. I have been carrying this lump around in my throat for days, and keep tissues in every pocket.
Our actual goodbye was a little rushed. We hugged, and I meant to get a picture but I forgot. When I pulled away from our tight hug, we both had tears that weren't there before. She forced a smile, and it was a sad smile and I told her I loved her and she left.
Somehow my drive back brought me peace. I thought about what she is doing for the first time really. I realized that God loves her as much as I do and somehow that made me feel better than anything else. I realize it may seem dramatic to react this way, and that's fine with me.
Now that she is officially gone, I feel so lucky to love her enough to miss her this much. Missing someone is sort of beautiful if you can get past the painful part. The reality is that she misses me just as much and I think that the mutual missing is poetic and sad and lovely all at once.
p.s. if you want to keep up with Jessica you can follow her mission blog
here
, which I will be managing.
photo taken last night on instagram