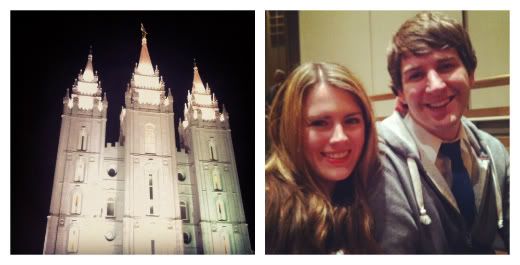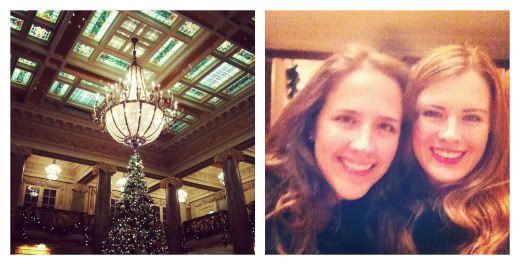 On Saturday night we went to
Temple Square
(where Kevin and I
were married
!) to see the
Savior of the World
production. It is easy at Christmas time to think about parties and presents and agenda's. Sitting there, I realized that Christmas at its very heart is so simple.
Christmas began with a family in a stable. Just Mary, Joseph and Jesus. Cold, poor, perhaps afraid of the future, but willing to do it together and with God. Kevin and I feel poor and cold in this Utah December and afraid of the future too. A new family, we are just figuring things out and hoping that with faith in God we will be delivered. I know there was so much love in that stable in Bethlehem, just like there is so much love in our home, and this Christmas I am most grateful for that. For love and the knowledge of Our Savior who was born among animals and hay and two parents who believed in God's promises.
Such a simple beginning, with such eternal consequences and the most beautiful message of Christmas. To find out more about my beliefs, visit
here
or email me. There is no better time to learn more about Christ than at Christmas.