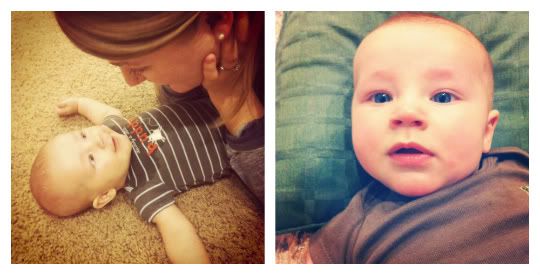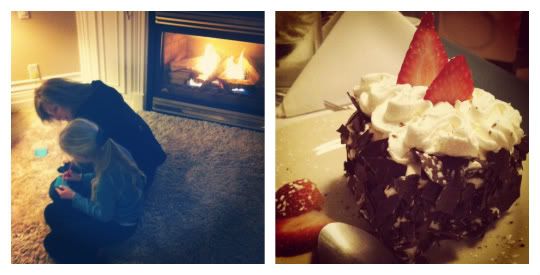 Kevin and I consider ourselves pretty lucky so far this year. We live in gorgeous Utah, both have jobs we love, and got to spend the month of January with the people we love the most since Kevin's dad is here from Ohio, and my sisters and their kids came to visit from Tennessee and North Carolina.
January is typically a dreary, sad month for me since December is full of so much action and joy but I can safely say that if the rest of my year goes as well as January has for me, 2012 will be a pretty great year.
p.s. if you have instagram follow me @mvoisin so I can follow you. It is definitely my favorite thing about having an iPhone - being able to capture small moments like my mom helping my sister with times tables by the fire and the beautiful January sunsets Utah offers us.