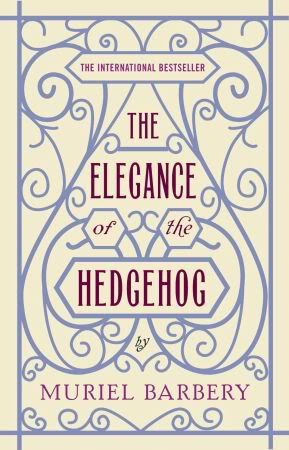 This weekend something wonderful happened. Our television and internet went out. At first I thought it was a catastrophe, because I was a week behind Gossip Girl and Grey's. Instead of watching my shows, I was able to finish my latest book : The Elegance of the Hedgehog, and decided it was a far better use of my time.
The defining quote:
"Madame Michel has the elegance of the hedgehog: on the outside, she's covered in quills, a real fortress, but my gut feeling is that on the inside, she has the same simple refinement as the hedgehog: a deceptively indolent little creature, fiercely solitary - and terribly elegant."
And it made me wonder how many people around me are elegant like hedgehogs. Guarded and shy on the outside, but on the inside "terribly elegant" individuals, who think real thoughts and are inspired by beautiful things. And I think all of us are hedgehogs in this regard to an extent. We purposely try to be someone we are not for fear that someone will discover the very matter of who we are as people. For fear of what? Exposure? Embarrassment? Or truth?
Regardless, this book touched me very deeply. I have been thinking about the Chicago Sun -Time review of it all weekend - really I think it is spot on:
"This story, like all great tales, will break your heart, but it will also make you realize - or remember - that sometimes the pain is worth it."
This book left me with a broken heart, an open mind, and an insane desire to visit France.
(p.s. the part that made me laugh the hardest was when Paloma says that cats are merely mobile decorative objects).