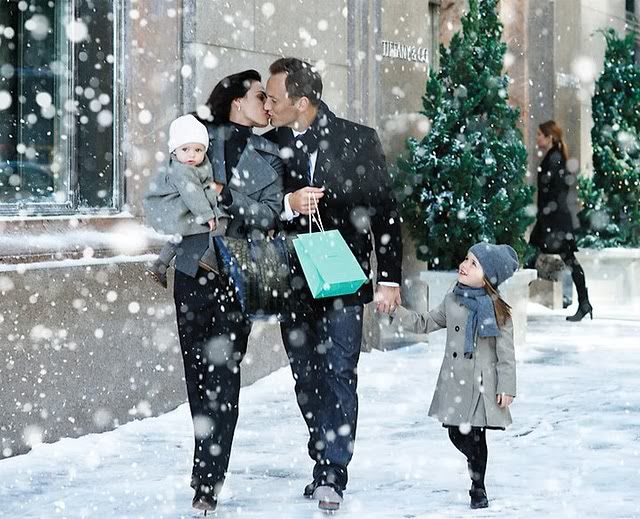 Looking at this photo from Tiffany's Holiday Campaign made me wonder when my life will be that way. Two beautiful children in tow, holiday shopping as a family - at Tiffany's wouldn't hurt.
It is so easy to want to skip this part of life, where Kevin stresses about getting into medical school, and getting near-perfect grades. Where the constant weight of finances, and the unknown of where our life will go next and where we will be living in a couple years bears down on me. When we will have our first child, and what they will be like and how we will know what to do when he or she comes.
Lately I wake up in the middle of the night and I can't fall back asleep because all I can think about is these worries, and these uncertainties. I feel so afraid for what is ahead, and if I will be ready for it when it comes.
Kevin told me last night before we fell asleep that he can't wait for my birthday next year already. And I realized that even though he is the source of much of my worrying - late nights at the library, a great MCAT score, a secure place for us, I also realize that he is my anchor. Anywhere he goes, I will go too.
I'll follow that kid anywhere.