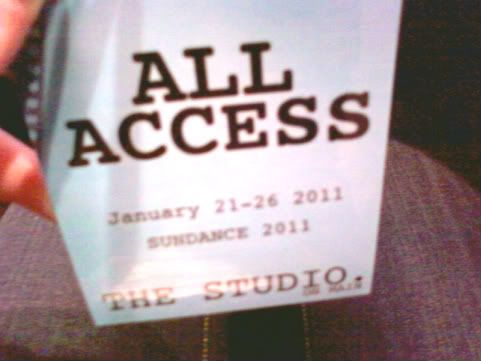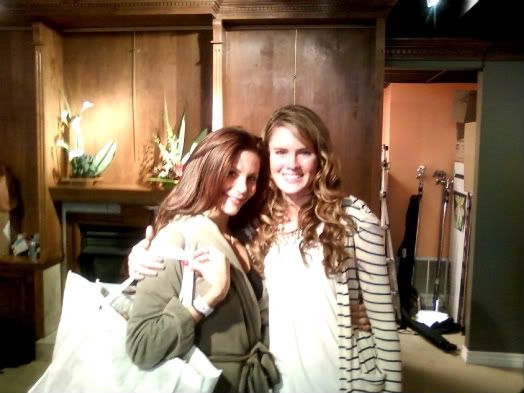 I just finished working two full days at the Sundance Film Festival celebrity gift lounge. In all honesty, it was a lot more self-entitled publicists and directors than celebrities I cared to meet, but I still had a great time and met some cool people. Here are the people I met and what I thought:
Gia : The cutest person ever. She is actually a lot shorter than she looks on television, since I am 5'7" but very sweet. We talked for about ten minutes, and she told me if I ever come to New York to email her and do lunch. I am considering going to New York, like, tomorrow. (She is also the only celebrity I took a personal picture with. They are terrible quality, because I took them with my phone.)
Lucy Walsh: My new favorite singer, with a really cute personality and a funny boyfriend.
Terrence Howard: Very sweet to his wife. He let her pick all of the gifts she wanted, and didn't take anything for himself.
50 Cent: Okay I saw him, I didn't personally meet him but it was still cool.
Amy Ryan: (Holly from The Office). She waved at me and smiled. I liked her.
I met a lot of other people, but these are the ones that come to my mind today. It was a great experience, but strangely I am ready to return to the office, and continue my day-to-day responsibilities. Celebrity free.