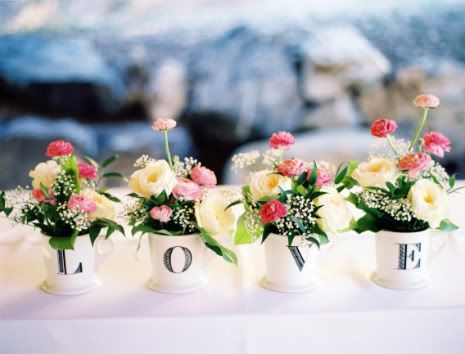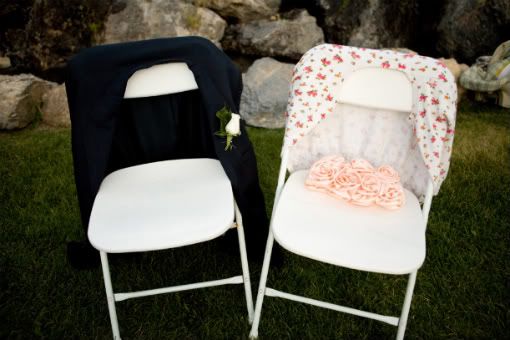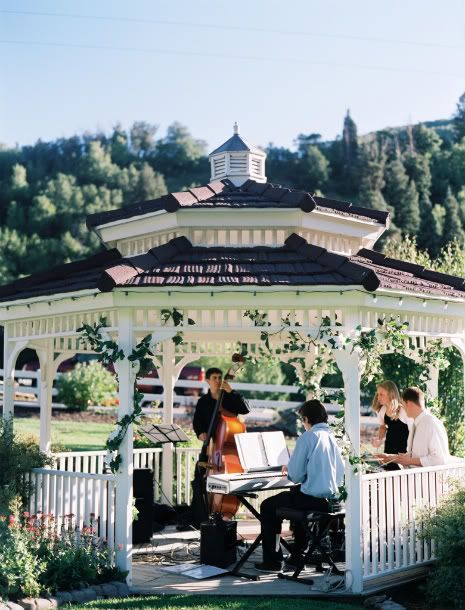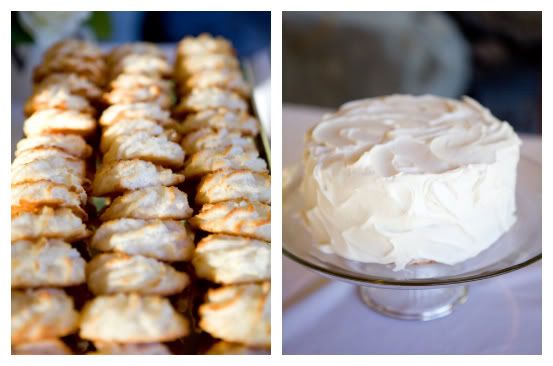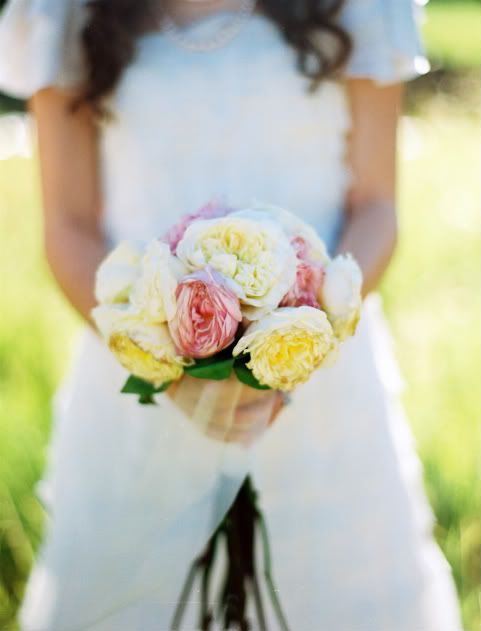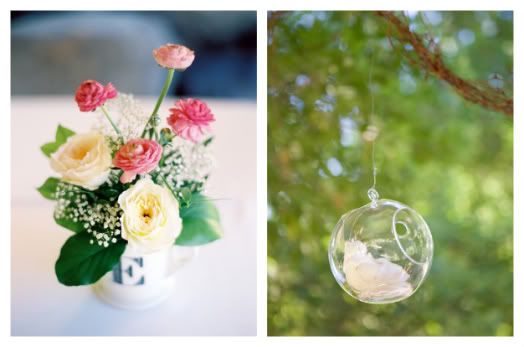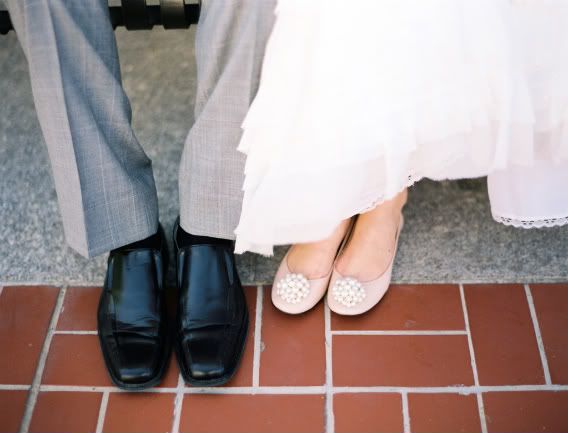 Some of my favorite pictures from our wedding day are of the small details. Really when you are planning a wedding, it is all about the details. I wanted each table to be unique, so I bought new and vintage vases, bowls, bottles, old clocks, etc. so each table would be fun to look at. We hung glass orbs with fresh flowers and candles from the gazebo. We had an amazing jazz band (email me if you want a reference) and they lit up the party with their beautiful music. I bought my shoes the day before the wedding. On the way down the escalator at Nordstrom I saw them and knew they were meant to be mine. We had a dessert buffet full of white and cream desserts, so everyone would have something they wanted.
People email me and formspring me all the time asking about how to plan a wedding, where to go to for ideas, etc. Really when it comes down to it, it is a day celebrating your union. You don't like dancing? Don't dance. You think the bouquet toss is cheesy? Don't have one. You think wedding cakes are overrated and expensive? Have an ice-cream bar.

I didn't want to look back on my wedding day and see someone else's party. To witness someone else's fun. I wanted it to be all mine, and all Kevin's. And that's the best wedding advice I have.