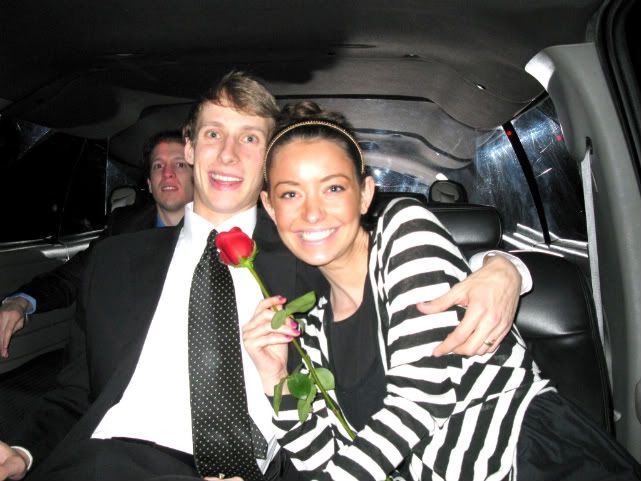 What started out as a harmless free date turned into the night 0f the century. (Or at least the semester). BYU holds an annual ball for married students and it is free. Free admission, free dinner, and this case, free limo rides. Julie (SIL) and Kevin (future BIL) invited Kevin and I to attend and we went albeit reluctantly since Kevin hates dancing and I am weary of any event that offers free food.
When we got there we saw married ladies dressed up in high school prom dresses, bow ties on men, and a lot of pregnant bellies on the dance floor. We also ran into Heather and Mitch, and TChelsey and Brandon who we had no idea were coming (even though we are best friends).
We took a free limo ride around the temple (Kevin's first limo ride!) pretended to drink champagne, reminisced about high school prom (am I the only one who had bad experiences 2/3 proms?) and laughed until we cried. Dorky is the new cool you guys.