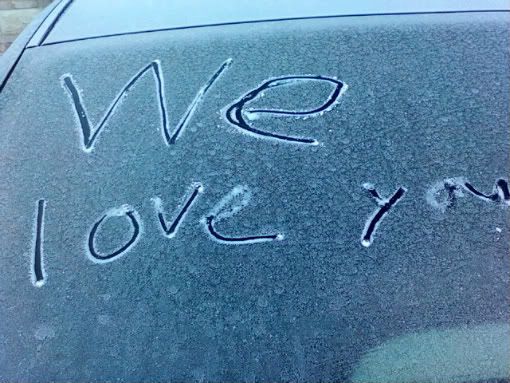 Baby-sitting over night for four little kids (including twin 4 year olds) was so much work (my hats off to you moms out there.) For dinner everyone wants something different. No sauce on my spaghetti, no meat on mine, mine cut up in little pieces, mine with melted cheese.
Fights about what to watch, what to play, what to read before bed time, what pajamas to wear, whose turn it is to go first in the tub, whose hairbrush to use, what toothpaste to use, what song to sing, whose turn to pray first.
By the time bed came I was relieved to fall asleep, but without Kevin I couldn't fall asleep and when I did I would wake up because I thought I heard one of the kids up, or someone outside, or the telephone ringing. Getting out of bed without any sleep that night and wrestling kids into their favorite clothes (which we only locate after trying 5 other outfits), having breakfast be a repeat of dinner, socks, shoes, mittens, hats, coats, backpack, missing homework, lunches.
And then going out to my car, and seeing "We Love You" scraped onto the back windshield? Makes all of it more than worth it.