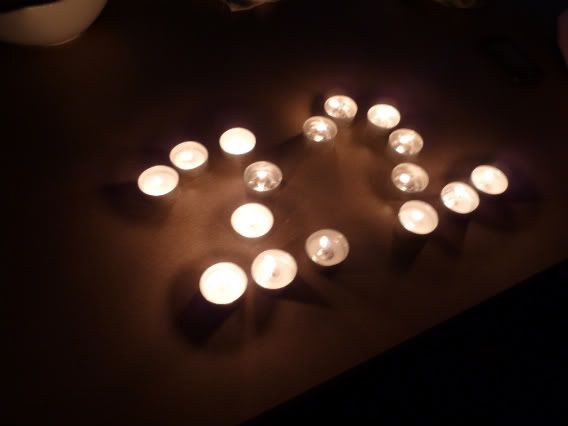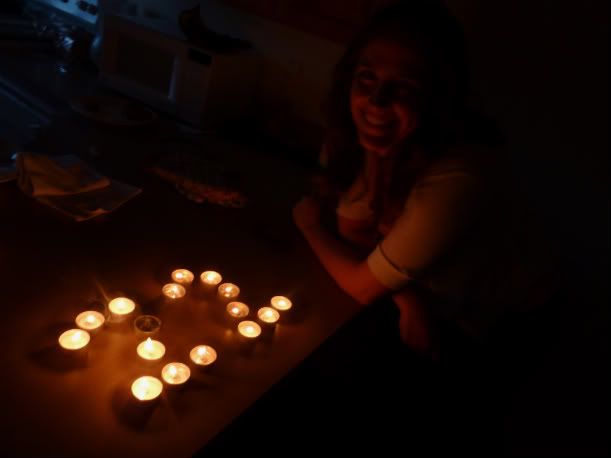 Julie turned 22 last week.
We still don't have a dining room table, so we had a candle-light dinner on the floor, picnic style. Fancy goblets, our best china (cough) and the best cooking that Kevin and I know.
I think dinner tastes better on the floor for one thing, and I think watching Julie blow out her "22" candles was hilarious, and I think that any night that involves good food, good friends and candles is a roaring success.