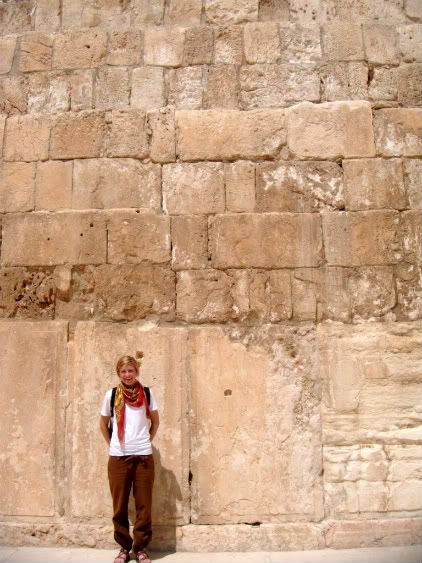 Sister gets home from Jerusalem today. I can't think about it without getting emotional. Four months might not seem like a long time, but it feels so long to me. People ask me what the hardest part about getting married is, and I would like to say that it is Kevin's way of not doing the dishes, or playing on his iPhone while I am talking to him, or extraordinary utility bills, but to be honest it would have to be not living with Jess, or knowing that I probably will never live with her again.
I love being married, and I love my husband more than anything. But anyone who has a sister I think knows what I mean when I say that there is something about waking up together and sharing a bathroom sink and coming home late and talking even later, and living on the trampoline and making up dances and lip syncs endlessly and fighting over clothes and practicing duets until we can't see the music because we are laughing so hard that a boy, no matter how perfect and hilarious and good to me is, can't really satisfy entirely.
"I like to see people reunited, I like to see people run to each other, I like the kissing and the crying, I like the impatience, the stories that the mouth can't tell fast enough, the ears that aren't big enough, the eyes that can't take in all of the change, I like the hugging, the bringing together, the end of missing someone."
— Jonathan Safran Foer (Extremely Loud and Incredibly Close)
I am so happy that today is my end to missing Jess. Words aren't enough.