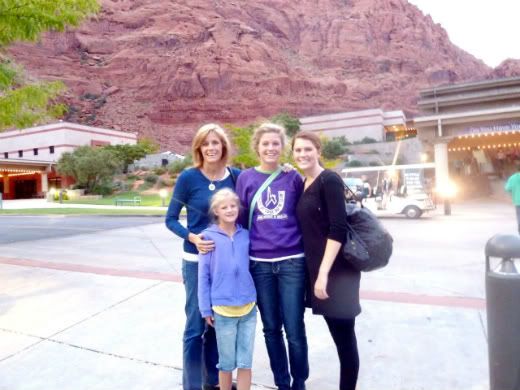 Little Mermaid has always been my favorite Disney movie, and Ariel my favorite princess. When I was little, my dad would pretend to drown in the pool while I rescued him like Ariel did with Eric in the movie. He must have been so tired of playing that game with me, but did it several times every time we went to the pool.
So when I found out that the
Tuacahn
theater in St. George was putting on Little Mermaid, I knew I had to go. We made a girls trip of it with my sisters and my mom. A four hour drive each way turned out to be totally worth it. The play was magical to watch. The whole stage flooded with water, and the actors skated around while they sang. The costumes, live orchestra and attention to detail amazed us.
At the very end of the play, fireworks exploded just like on the movie and all of the feelings I had when I watched the movie as a four year old came back to me. Some stories are meant to be told over and over again, and The Little Mermaid inspired me just as much as a 22 year old.
And the girls time part complete with chocolate, good podcasts and endless talking didn't hurt either.