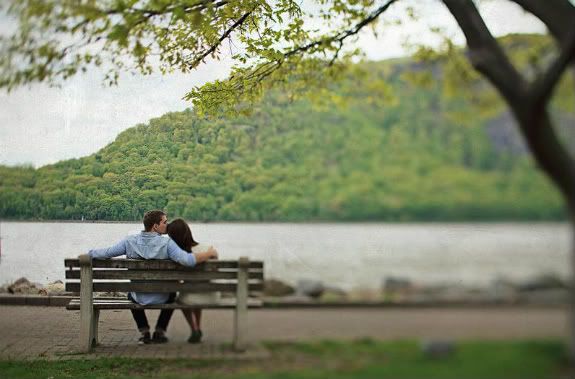 Something about Kevin as a child kills me. People sometimes ask if we grew up together and I quickly say, "Oh no," as if there is something wrong with that. I wanted to branch out - out of my town and high school and I wanted someone to fall in love with the me that is now, and not the me that was then. Kevin and I met in New Hampshire - a new place for us both, a fresh country that was as green as the trees we sat under, a place that was untouched. I loved our beginning.
But then sometimes I wish I could have known Kevin longer. That he could have sat next to me in grade school, and pass me notes. That I could shake my head at his messy coloring job, and move my arm so he could see mine, and learn how it should be done.
I wish we could have danced in junior high together, amid my awkwardness and braces - his 9th grade status making him much cooler.
I wish I could have watched him play basketball in high school. I wish he could have hugged me when it was over, and we could go get ice cream and burgers with our friends and he could drive me home and walk me to the door the way he always does and kiss me on the mouth with my sisters peeking through the window.
I wish we could have written the two years he was in Argentina, because I feel like he maybe needed me then and I always wanted to fall in love over letters and far away words and distance.
Part of me believes we must have crossed paths at some point. Some grocery store, or carnival, or street where we maybe looked twice at each other, and moved on not realizing we would meet again.
A lot of times I live in the future, but sometimes I let myself live in the non-existent past. I think more than anything it is the desire that he could have been a part of my life much longer. I think of the times I needed him and he wasn't there, or even more - the times when he needed me. Some of us maybe need the fresh place but when I see old pictures of him, or I think about something hard we went through alone, I wish we had each other longer.