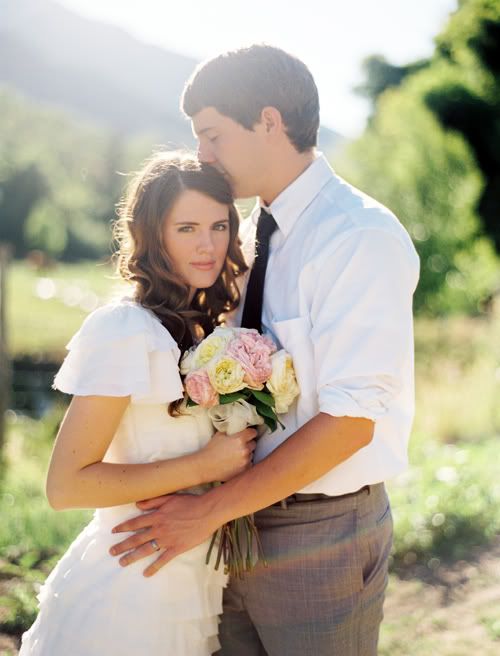 Allison
recently posted more pictures from our wedding. Her style is so clean and natural, I love every one of the photos. Somehow she manages to have you pose without looking like you are posing. We were laughing and so happy our whole wedding day, and I didn't feel interrupted at all by having her there taking our picture. At one point she said, "Okay, you two are lovebirds!" We laughed at that too, because it is true.
I feel so blessed to have had a photographer who captured perfectly the most important day of our lives. Thank you Allison!
(Also, after I get the full disk of images I will share even more. There are so many gorgeous shots).