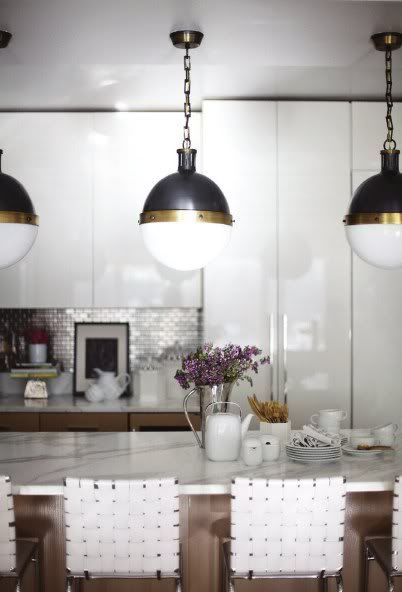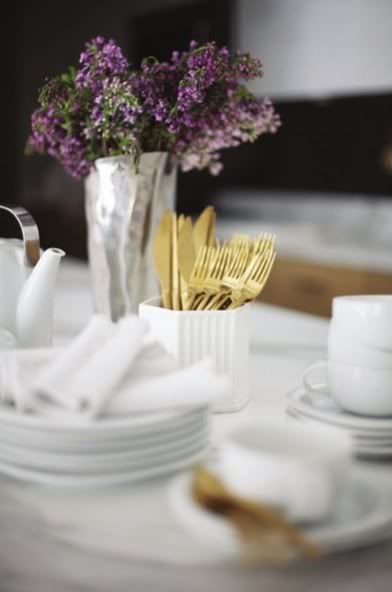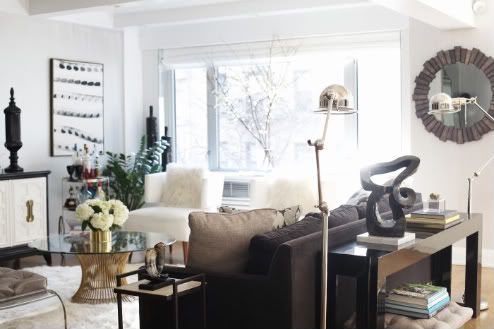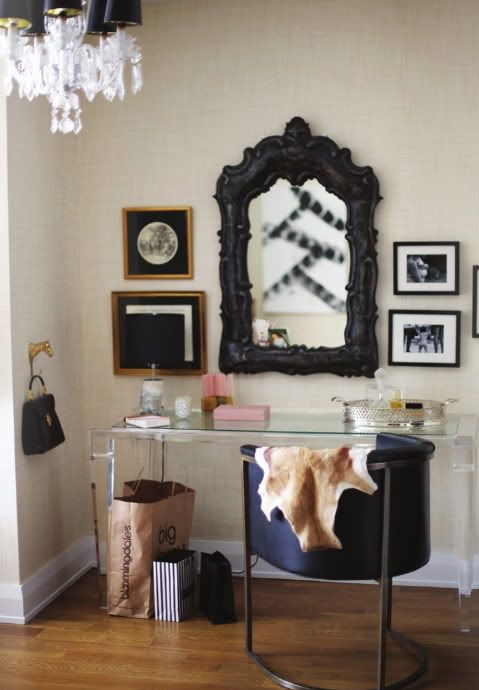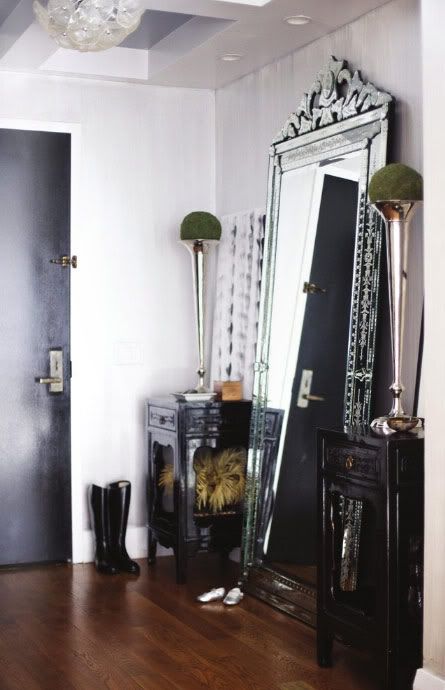 It felt like Christmas when I saw Nicole Cohen's Manhattan town home in Rue Mag yesterday. I always thought of myself as having a glam/traditional decorating style, but I love the moody, surprising elements in Nicole Cohen's apartment.
All I know, is that I love that moment when something completely shocks and inspires you, making you realize that beauty has so many different forms, and that is totally how I felt looking at this space.
I told Kevin I found our dream home yesterday and he laughed (because I say that most days) but after looking at these images himself he said, "I could see us living there." - A compliment coming from Kev, who would be content living with plaid couches and raw oak headboards.
Until you consider your own living space - away from roommates and parents, it is difficult to know what you really love. I have made purchases that I quickly realized aren't my style at all, but I didn't know they weren't my style and what I loved until I had them in our apartment and I had to walk past them everyday.
I think that personal decorating is in large part trial and error. Slowly collecting pieces that you love, and somehow making them all fit together to make your ideal space.
Probably the funnest thing ever.
Find Nicole's apartment in Issue 3 of Rue Mag.
p.s. She is sharing her sources for her apartment today! Find them here.