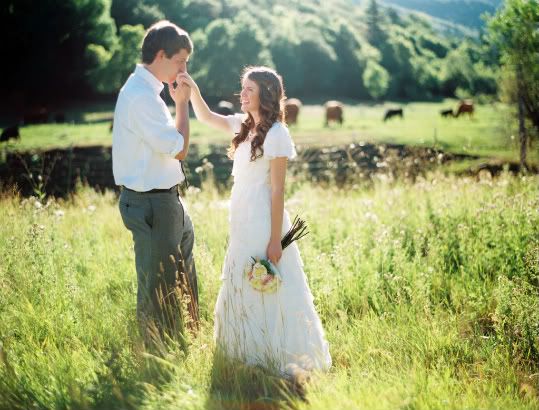 Six months ago we made promises we will never break. And today we get to celebrate not only our love, but also half a year of marriage.
Half a year of cereal on the counter in our t-shirts.
Half a year of playing Doo-run in the car at the top of our lungs.
Half a year of dollar movies and cold walks to the car where we squeeze our hands together so tight and laugh about what we saw and make up what-ifs.
Half a year of good-night stories, and cuddles and waking up to your crazy hair coming out from under the covers.
Half a year of sometimes fights but fast make-ups and I'm sorry's and I love you's.
Half a year of tests, and late nights at work and hello's in the doorways and goodbyes just as fast, but half a year of being together when we can be, and making it count.
Half a year of you and me living life as us.
Best half year I ever had.