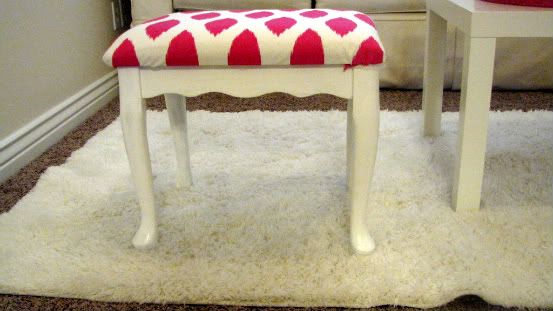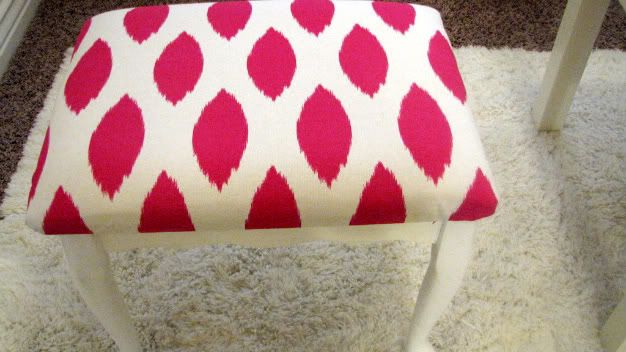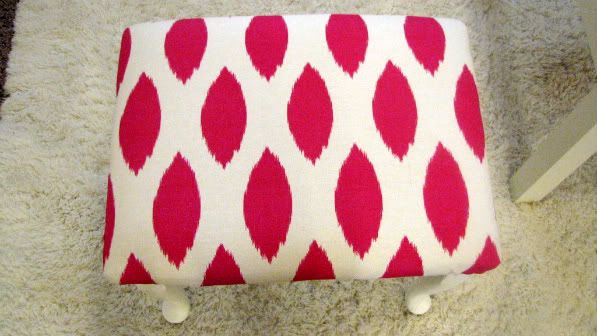 I rescued this little guy from a local thrift shop a few months ago, and finally got around to painting and recovering him. I thought I took a before picture, but can't find it anywhere! Just know that it was pretty sad.
With my friend TChelsey's help (pronounced Chelsea but spelled like Tchaikovsky) he turned out beautifully.
First we sanded it down, applied a couple coats of high-gloss white paint, removed the old fabric from the back of the stool, updated the batting, and then stapled the new fabric on. It was actually easier than expected, and adds a fun and modern piece to my developing living room, which is developing into a lot of pink and glam much to Kevin's chagrin.