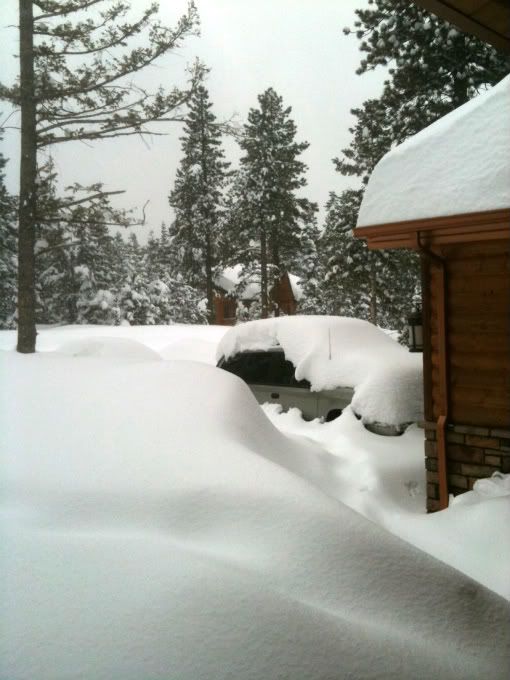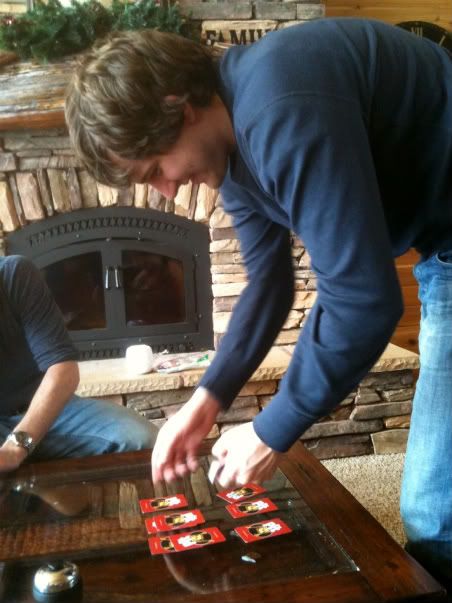 We got snowed in at my future BIL's cabin this weekend. (Yes that is his car in the driveway). I have never been snowed in before, and so we took full advantage of it.
We ate french toast, curry and loads of hot chocolate. (They had a built in hot chocolate machine that made froth on the top). We watched lots of movies, I won at Jeopardy, and we played hours and hours of Pit.
Falling asleep last night back at home (after the plows came) I had "I got two. I got three. Trade one?" ringing in my ears.