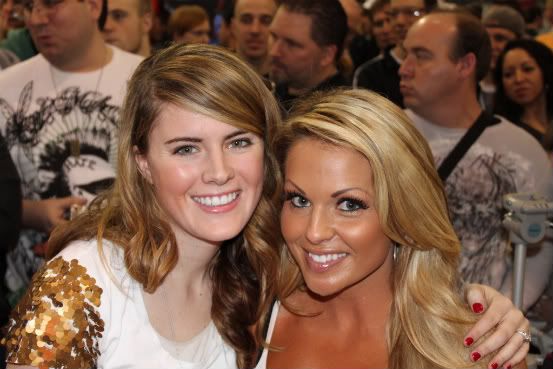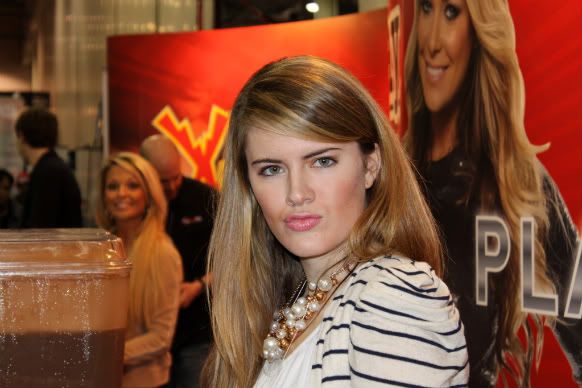 Just a few pictures from our weekend in Columbus. It was my very first business trip (certainly not my last!) and it was so nice to have Kevin come along with me. I felt more calm and confident knowing he was there, and being able to go to our hotel room and relax together after the trade show made me so happy.
We made a lot of new friends. Chanel Jones (top) and Carmen Electra (middle). Okay, more like making friends with Chanel and taking a picture with Carmen but still.
I was definitely the whitest and flattest (ahem) person at the show, and Kevin begged me after to not get into spray tanning and lifting weights. I told him I would see what I could do :) Those fitness trade shows bring out all sorts.