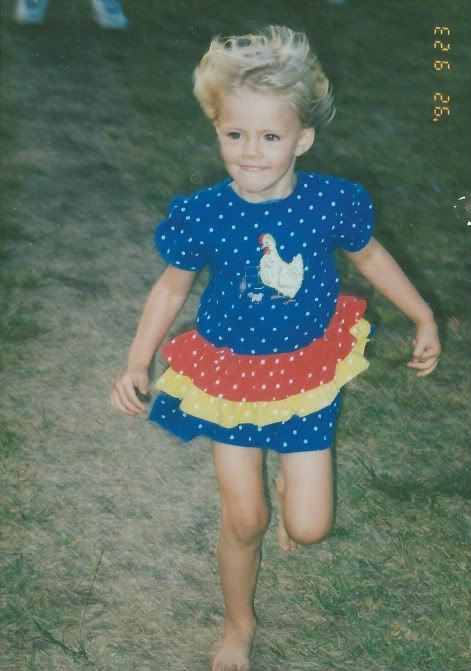 I keep this picture propped up next to my favorite book on my shelf so I can look at it all the time. I am wearing my
favorite chicken dress
, and I think - - I am prancing. I don't know what else you would call it.
Being an adult really takes a toll on you. There are so many things you cannot change, so many difficult experiences, and an overwhelming amount of responsibility. This picture makes me smile every time I see it as I realize that there is so much to look forward to. If only I could tell this prancing, carefree girl that things always get better, that you make it, despite the difficulty, that you graduate from college and you marry for love and you find happiness.
Back then, happiness was all I knew. Today, happiness is what I make. I don't know what's better, but I do know the alternative.
I will take any form of happiness I can get.
(
this
makes me the happiest, though.)