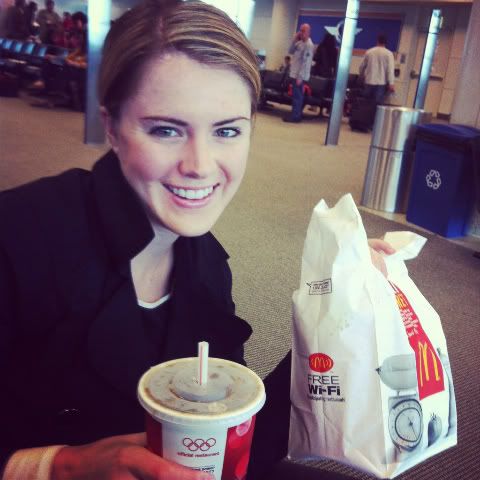 Kevin and I spent Thanksgiving day flying home from Nashville. We celebrated the day before with my sisters, and post-flight with my extended family, making sure to get our fill at both meals.
It's funny. We have now spent three Thanksgiving's together, each in a different state. Hawaii first, Ohio second, and Tennessee third now. We have no semblance of a Thanksgiving tradition - we have no traditional foods, and we are used to giving cheers with plastic cups of Ginger Ale on the plane.
I guess I could be sad about it, but instead I feel humble and grateful. As long as we are together, no matter where we are - we will always be okay. I love that I realize that.
I started to write in my journal on the plane, listing everything I am grateful for but the only thing I could think of was family - that word reverberating across the many places we are. Spread out across so many places, states, soon to be countries and they are still my greatest blessing. I have two families to be grateful for now, a heart full of gratitude for each one of them, and letters and words that connect us to each other no matter how far apart we get sometimes.
photo of our Thanksgiving dinner in the Chicago airport