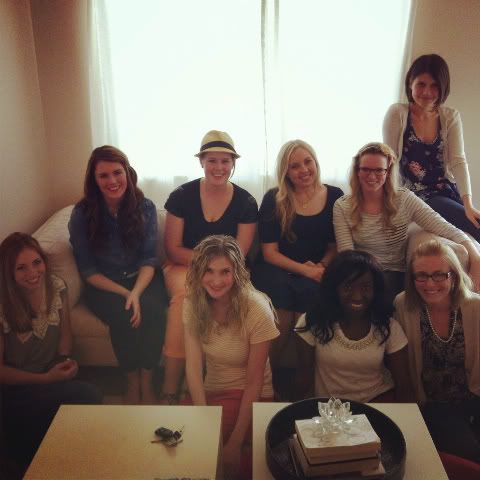 First of all, thank you so much for all of your nice comments about Arizona. There were a lot of readers I didn't even know existed who seriously made my day. I am grateful to know that a lot of you are going through the same experience, or have ties to Arizona. I truly appreciate your outreach of support more than I can express.
Second, we had our first book club meeting on Saturday. We didn't discuss a book yet, but we did talk (a lot) and I loved every minute of it. How did the cutest, smartest, funniest group of girls all end up together? Honestly, it was one of the best parties I have ever thrown, and most of us didn't even know each other before. If you were feeling hesitant about joining before, it is not too late! Please email me for more information, and join in next time. We are going to be discussing Woman Warrior on April 21st as well for all of those readers participating online.
I am so excited about what is ahead for this club, and so sad that I will be moving right as it gets started. Luckily I will be traveling every 4 to 6 weeks for work to Utah and maybe we can schedule a couple meetings I am able to attend. Thanks girls, for making it such a success!
(Unfortunately this instagram photo is the only one I got, but we can take more at the next meeting.)